…………………….… technologically inclined education and morals, utilizing world class innovations and fear of God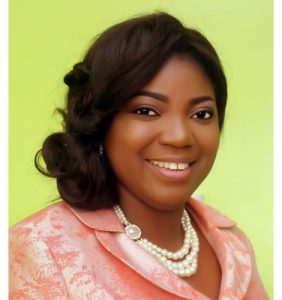 It is with great pleasure that I welcome you to our school's Website.With a great team of Staff and Parents, Eliada International School has grown from the creche, Nursery, Primary School and Secondary.
We are very focused on our staff who when happy and motivated,can provide excellent childcare, ensuring that our pupils feel loved, welcome and safe in a very conducive learning environment.
This in turn yields happy and satisfied Parents.Eliada International School is a home away from home even at the Secondary level.
We aim at churning out confident, independent and knowledgeable pupils with positive lifelong learning experiences.
We ensure that Parents are fully involved in their child's' learning process through our open door policy and termly activities that encourage Parent participation.
At Eliada International School every child is important and unique, with this in mind, we are poised to tap into the full potential of every child.
#HappystaffHappychildHappyparent
Welcome aboard!
Mrs. Uwa Airoboyi(DIRECTOR).

OUR VISION
To provide fully technologically inclined education and morals, utilizing world class innovations and fear of God.
OUR MISSION
To engage the present and future generations of children in the need for and use of technology to achieve their dreams.
Highly experienced and qualified staff drawn from top schools across the country
Excellent state-of-the art facilities.Home away from home boarding facilities and experiences.
A guarantee that any student that needs additional academic monitoring will receive dedicated attention from the widely resourced Learning Support Unit.
Music is an integral part of the school curriculum with an emphasis on individual and collaborative performances resulting in outstanding musical shows, concerts and recitals
A breath of sporting activities which include football, athletics, volleyball, handball, swimming, basketball, taekwondo, Tennis, golf and any other sports that the students might be interested in.